WORKPLACE
Meet the US Team! Our US experts explain what makes Barilla different
10 March 2022
"If I were to describe Barilla's philosophy in one phrase? Make food that you would give to your own family". The words of Marura Lenjo, who works as Sensory Scientist at Barilla America, could not be clearer and take up the motto of Pietro Barilla "Give people food that you would give your own children" literally but above all in spirit.
The same spirit that has always guided us in the production of good & wholesome food from responsible supply chains, but above all that spirit that in many years has pushed us to bring to the world the symbols of Italian gastronomy, inspired by the Mediterranean Diet.
In the United States, where pasta has always been a very popular staple food and is enjoyed in hundreds of different ways, Barilla Pasta is the number 1 pasta brand with strengths in brand trust, great taste, and quality. We have been producing pasta in this country since 1999, when we inaugurated our first factory with mill in Ames (Iowa): a production site expanded in 2019 and which today has over 200 employees and eight production lines able to produce 200,000 metric tons of pasta annually.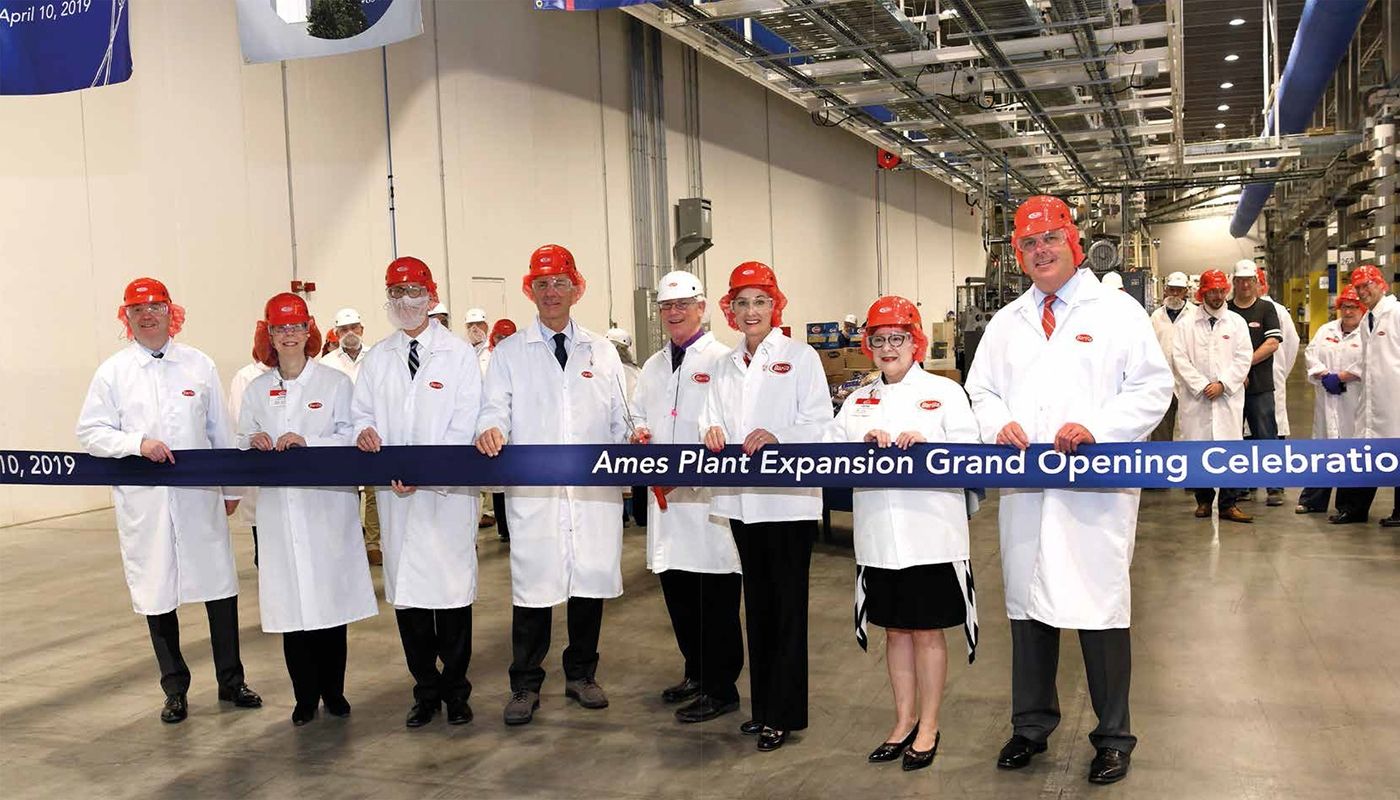 The expansion in the United States continued in 2007, with our second plant in Avon (NY), a commercial office and a customer collaboration center.
The relationship between the United States & Barilla is therefore a long and special bond, "inevitable" in a country that is seventh in the world in per capita consumption of pasta (8.8 kg in 2020) and belongs to a geographical area (North America) that produces almost 13% of all the pasta in the world.
WHAT'S BEHIND A PLATE OF PASTA? LET'S CHECK IT OUT WITH OUR US TEAM
No one could therefore describe this bond better than our US team: a group of people passionate about bringing the best possible pasta to people's homes. From the experts who source high quality wheat to the researchers who ensure that every pasta shape cooks perfectly al dente.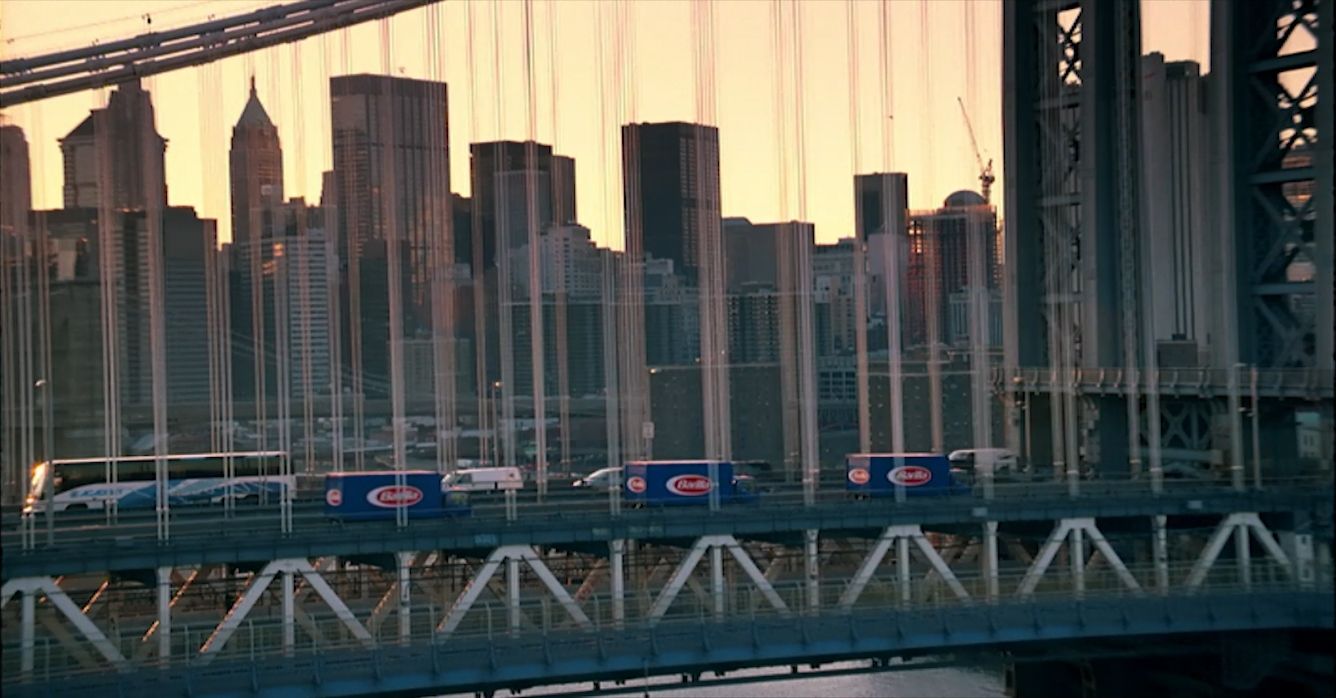 Bringing to the people 145 years of Italian culinary tradition, they put their hearts into every box, so that when you cook with Barilla you bring more than great pasta to the table. You bring passion.
Our 2021 US marketing campaign featured our Barilla employees to authentically tell our quality story and help explain the care and passion that goes into every box of Barilla pasta. Let's meet them to discover the "Barilla difference" together:
Greg Viers
Greg Viers is the Wheat Procurement Manager for Barilla America and is also a 4th generation farmer. Greg is responsible for procuring the best possible wheat so Barilla can consistently make pasta that meets Barilla's high quality standards.

Kim Martinez
Kim Martinez is the Quality Manager for Barilla America. Kim and her team ensure that every element that goes into making a box of pasta meets Barilla's strict specifications, from the raw materials, to the packaging to the production processes, so that the finished product is something you are proud to serve at home.
Dustin Moffitt
Dustin Moffitt is the Production Manager for Barilla America and has responsibility for the pasta processing, packaging, and warehousing departments. He ensures that his teams maintain a quality mindset across the entire production process so each box coming off the production line meets Barilla's quality standards.

Angelo Ambrosecchia
Angelo Ambrosecchia has worked at Barilla for more than 30 years and is currently the Industrial Manager for the Americas region. Angelo, who hails from Matera, Italy, believes making pasta is an art. He brings the craftsmanship and attention to detail of traditional pasta making to Barilla so that every pasta dish is enjoyed at home.
Marura Lenjo
Marura Lenjo is a Sensory Scientist for Barilla America. In this role, Marura leads consumer taste testing research to find ways to continually improve Barilla pasta and ensure that every bite is delicious.
THE "BARILLA DIFFERENCE"
The highest standards from farm to table, 145 years of Italian culinary tradition and the care and passion of generations of experts: these are the components of the "Barilla difference" and the special ingredients of our ongoing commitment.
A commitment that in the United States, as in the rest of the world, is identified with our people and with their passion in bringing the best possible pasta to everyone's homes, from the choice of raw materials to the arrival at the table, for a tradition which is repeated from generation to generation of workers and pasta lovers.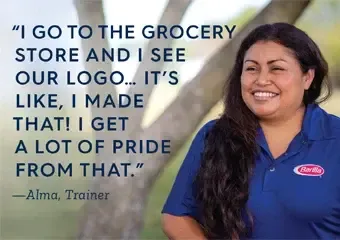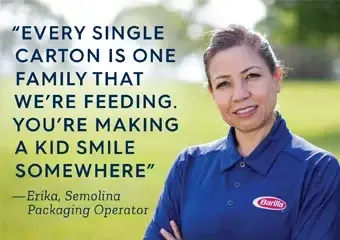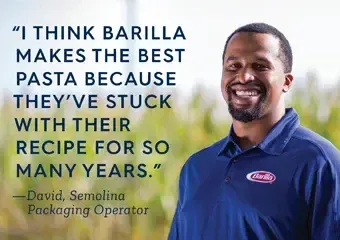 Related Stories
Discover what's cooking in our world
WORKPLACE
Passion, commitment, inclusion: some of the ingredients of our workplace
Passion, commitment, inclusion: some of the ingredients of our workplace
WORKPLACE
Winparenting, support for parenthood
Winparenting, support for parenthood
INNOVATION
Barilla sauces and pesto: when tradition and innovation meet
Barilla sauces and pesto: when tradition and innovation meet
HISTORY
Not just Barilla: the Company's Historical Archive showcases more than 140 years of Italian history
Not just Barilla: the Company's Historical Archive showcases more than 140 years of Italian history
Show all Workplace stories