INNOVATION
BluFuture: The Future of Food is Now
28 September 2023
"We must always keep abreast of innovations in food, whether they come from inside or outside our company".
Thus Michela Petronio, Vice-President of BluFuture, describes our willingness to look ahead to food in the future. As a way of supporting the work of people who are creating the future of the food sector, we have created a virtual place to test new and sustainable solutions.
In 2018, we launched Blu1877, as a tribute to the company's colors and the year it was founded. As a way to make it clear, starting with the name, that the past, present and future are and will continue to be inextricably bound by tradition and innovation, by proud "know-how", and by an openness to new ideas.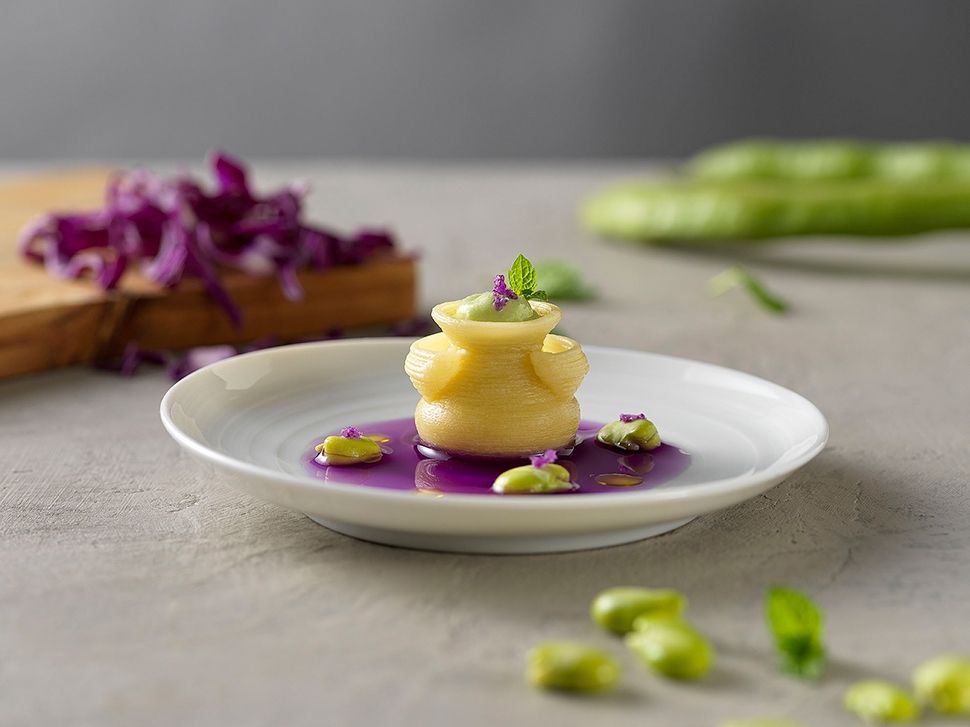 Since 2022, under the new name BluFuture, our intention has been to further highlight our focus on the future and our intention to develop new food ecosystems that respect people and the planet on which we live. We do this through an innovation hub, which is a physical space as well as a network of collaborations and a community of experts connecting the whole world of international innovation applied to food: investors, universities, accelerators, startups, as well as other small and large enterprises.
With this in mind, BluFuture has become a true Open Innovation tool that communicates easily with startups to help them - with our facilities and know-how - to test promising ideas and technologies.
It would take much longer for Barilla to develop these solutions in-house alone, so we help the founders we come into contact with to develop them more easily.
An approach that means we can broaden our horizons, and that draws inspiration from the vision of Pietro Barilla, Senior: "Everything is done for the future, forge ahead with courage".
WITH BLUFUTURE, NEW IDEAS ARE REWARDED AND SUPPORTED
Many ideas have been developed during the first five years of BluFuture's activities.
One example is the BluRhapsody brand, which uses 3D printing technology to create pasta shapes with a unique design. The pasta originates from a selection of the finest semolina, a design developed together with international designers and careful craftsmanship which, using a revolutionary 3D printer, allows items with unique geometries to be created.
In 2023, BluRhapsody created a limited edition pasta format called "87" to celebrate the 87 victories of Mikaela Shiffrin, which established her as the greatest skier of all time. The format was auctioned by Barilla (for which Shiffrin has been a sponsor for several years) on the Charity Stars platform and all the proceeds were donated to the Food for Soul charity.
Another example of a winning collaboration is the partnership with Italian startup Zero in Vertical Farming: a cultivation method that allows high quality food to be produced anywhere, at any time of the year, without no contamination and with less use of water and soil. Barilla is committed to verifying whether Vertical Farming can find an industrial application, and will start with basil, which is used to make ready-made sauces.
Furthermore, a contact made by Blu1877 also enabled our acquisition in January 2021 of a majority stake in Pasta Evangelists, a British brand specialized in home delivery of boxes of high-quality fresh pasta. Their products provide the option to prepare "five-star" homemade pasta dishes in just a few minutes, using only the freshest ingredients, from Italy where possible. This serves as another example of our desire to focus on digital platforms as a fundamental channel for dialog with consumers.
GOOD FOOD MAKERS: FROM A BLUFUTURE IDEA TO THE HEART OF OUR RESEARCH
Then there are projects that were born as a BluFuture initiative and then became a real structural element of the open innovation activity of our Group Research, Development and Quality Department. One example is Good Food Makers, the program we developed to accelerate the development and amplify the impact of startups operating in the food supply chain.
Every year, together with the Plug & Play international innovation hub, we select four winning startups and give them the opportunity to work with us, flexibly and remotely, on developing their solutions, optimizing them for our needs.
Circular solutions for reducing packaging, digital solutions to improve the quality of logistics; ingredients and technologies that leverage fermentation, integrated service platforms that provide suggestions and solutions inspired by the principles of the Mediterranean Diet: these are the challenges we have set for startups around the world for the 2023 edition of Good Food Makers.
A concrete way to support new ideas and work with people who, like us, imagine the food of the future being good, joyful and sustainable.
TRADITION AND INNOVATION TO CREATE THE FOOD OF THE FUTURE
Winning the challenge of sustainability in the Food and AgTech sectors, pursuing a path of innovation together with the many professionals who are making their way in the market, particularly in the Italian one: this is BluFuture's commitment.
A commitment that is once again summarized in the words of Michela Petronio: "We have great expectations for the incredible ecosystem of innovators that enlivens this country: there is enormous potential, which we hope to engage with, to grow and help them to grow." An ecosystem, concludes the Vice President of BluFuture, "with which we want to collaborate to do our job even better: supplying food that is good for people and the environment".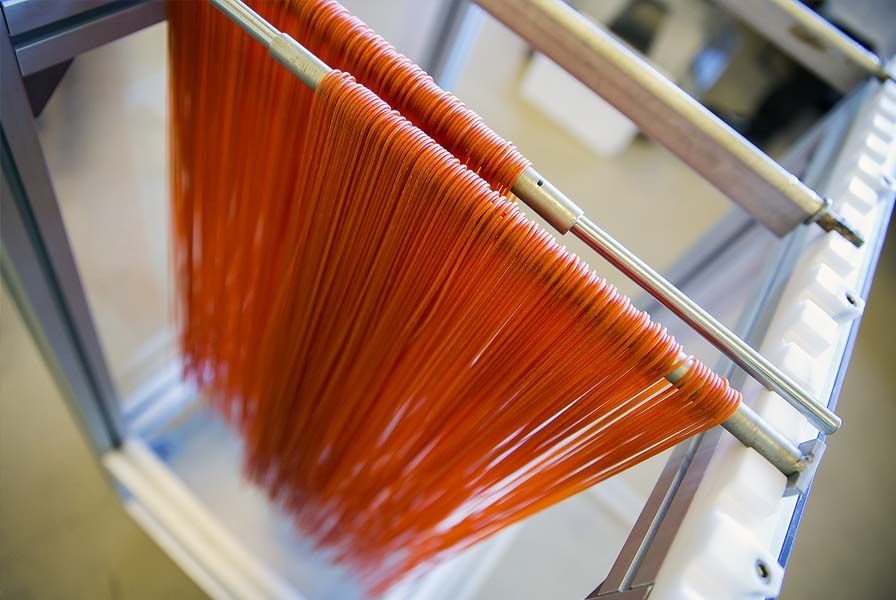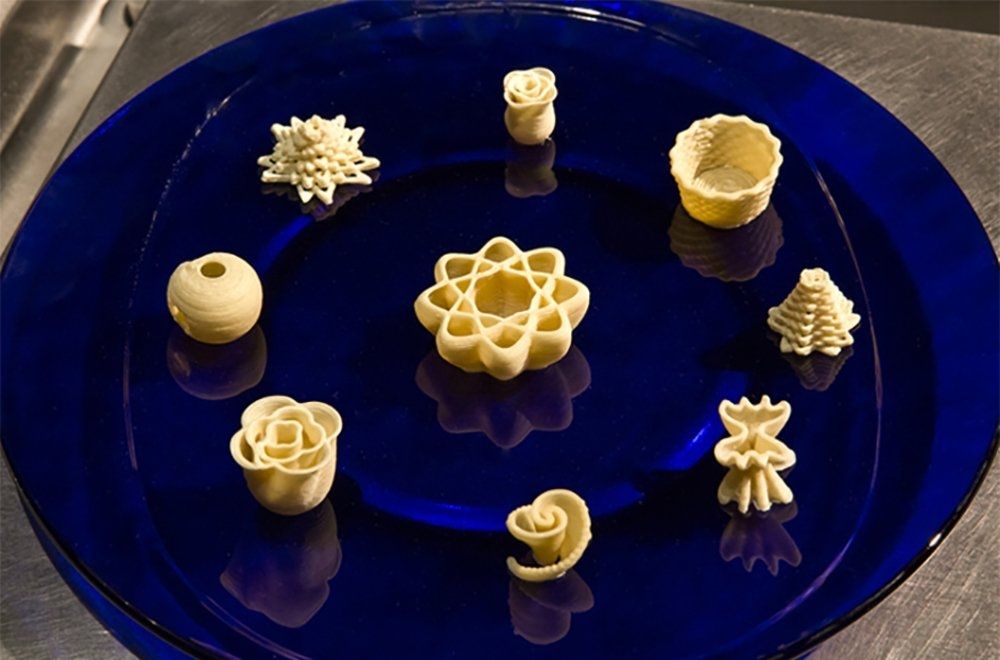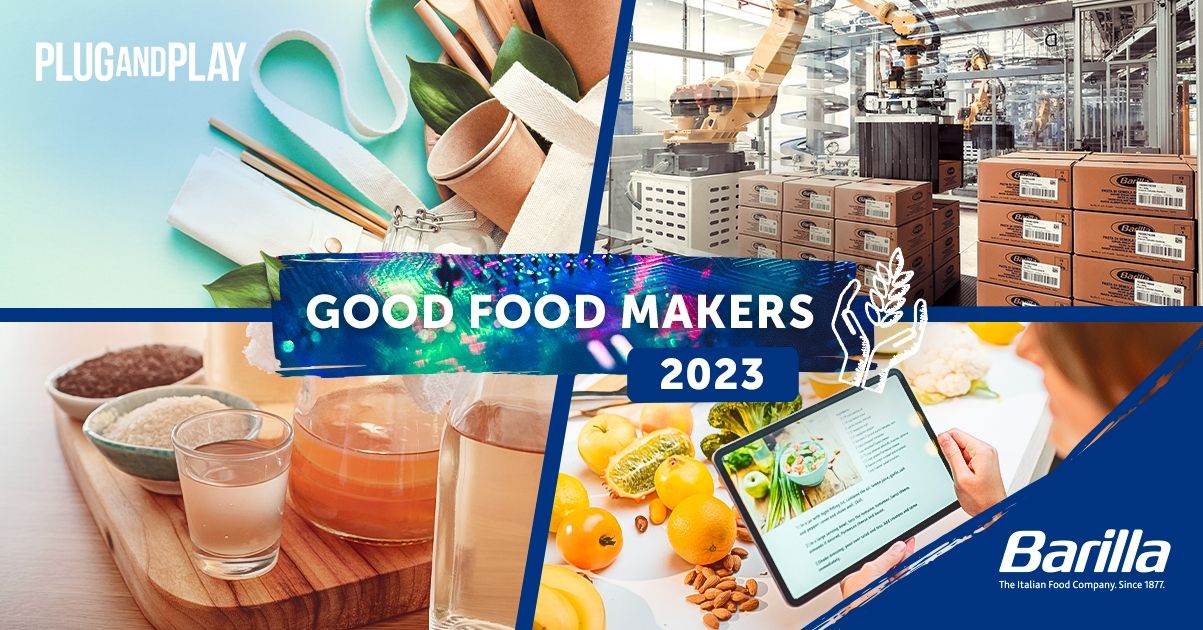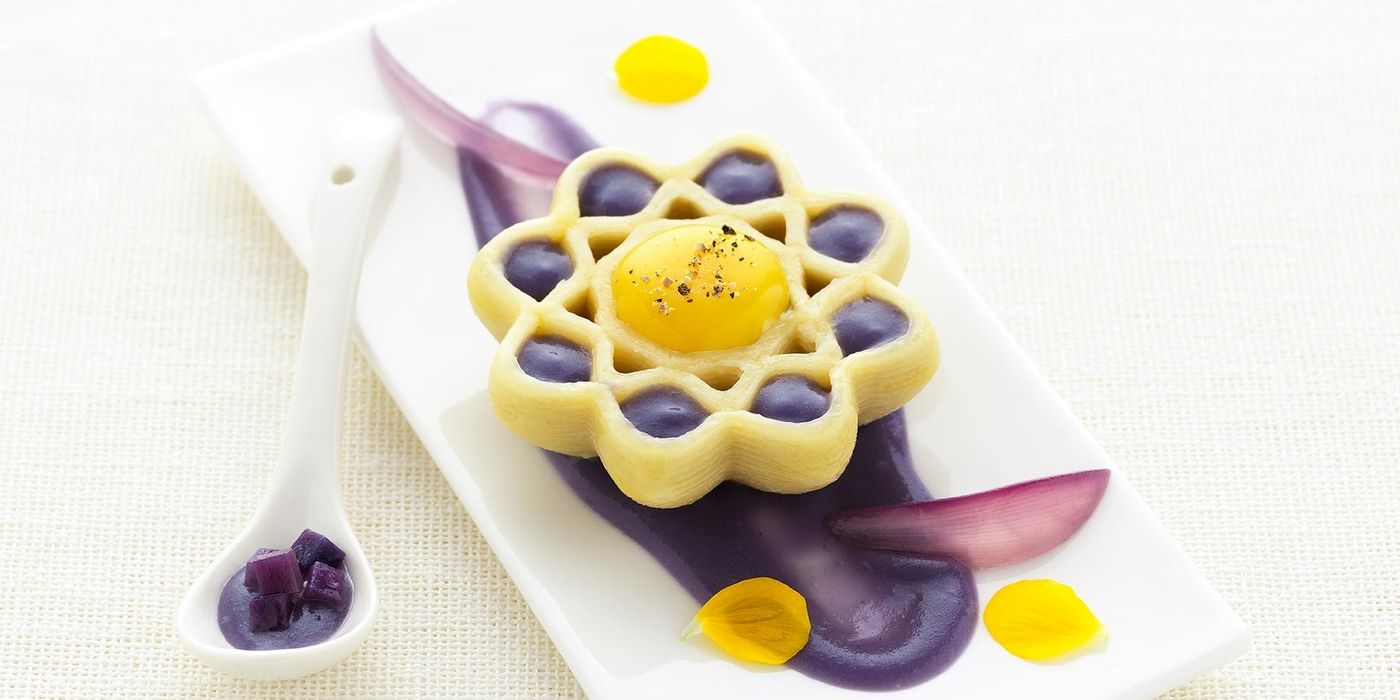 Related Stories
Discover what's cooking in our world
INNOVATION
Barilla sauces and pesto: when tradition and innovation meet
Barilla sauces and pesto: when tradition and innovation meet
INNOVATION
Quality raw materials, innovation and passion: our recipe to nurture the future
Quality raw materials, innovation and passion: our recipe to nurture the future
INNOVATION
Catelli, a Canadian staple for 150 years
Catelli, a Canadian staple for 150 years
INNOVATION
Innovation: a fundamental ingredient of our recipe of goodness
Innovation: a fundamental ingredient of our recipe of goodness
Show all Innovation stories