BAKERY
January 2019. Barilla launches "Pan di Stelle" chocolate and hazelnut spread in Italy
7 December 2018
From January 2019, the Barilla Group will launch a new chocolate and hazelnut spread with "Pan di Stelle," (Italian bakery brand) one of the most-loved brands by Italian families.
Since 1983 – year in which the iconic chocolate cookie featuring eleven stars was born – "Pan di Stelle" has been delighting adults and children with its wide range of unique and unmistakable products.
Today, with its new chocolate and hazelnut spread, Barilla wants to offer people a good product for those "special occasions".
The new product encapsulates the extraordinary goodness and quality of "Pan di Stelle" ingredients: 100% Italian hazelnuts and "dreamlike" chocolate, purchased supporting the social and responsible initiatives implemented by the Cocoa Horizons Foundation, which include a drinking water well and other future projects that support local communities in the Ivory Coast such as a new school.
Great care was also given to the product's nutritional profile, with a particular focus on the amount of sugar and saturated fats. On the latter, we emphasize that the recipe is without any palm oil, in line with the rest of Barilla's current product offer.
And there's more: the spread contains a truly unique ingredient: the delicate "Pan di Stelle" cookie crumbs that endow the spread with a special texture and unprecedented goodness.
Barilla's new spread will be sold in a 330g glass jar, with a transparent label. It's recyclable and has a unique aluminium lid, to reduce the use of plastic and therefore the impact on the environment.
Some have dreamt it, some were waiting for it, others never stopped hoping it would happen: in January 2019, the sweetest dream will come true.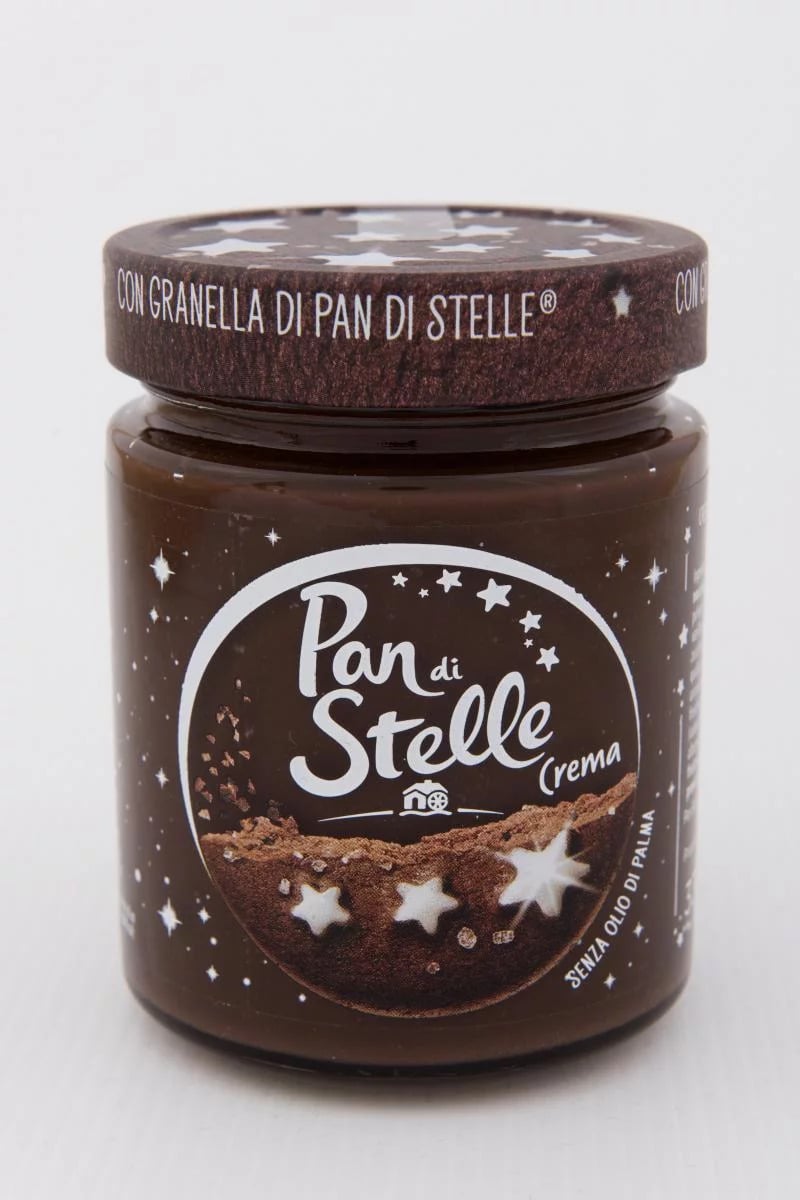 Latest Press Releases
22 April 2022

BARILLA GROUP
Our position on what is taking place in Ukraine
The Barilla Group condemns the war and is aligned with the international community in calling for peace.
16 December 2021

INNOVATION
New Barilla Group website: stories, people and brands expound the Company's values and mission
Barillagroup.com, a new digital home that speaks of the Group's excellence, by means of its history, brands, products and constant commitment to people & the planet.
19 November 2021

CITIZENSHIP
Launch of the Barilla agriBosco, where sustainable agriculture coexists with nature, to explain what lies beneath all the Parma-based company's products
An area of 23 hectares has been redeveloped. Adjacent to the Barilla pasta factory in Parma, it represents and explains the Group's sustainability strategy.