INNOVATION
Barilla and Davines, together towards regenerative agriculture, with "Bello e Buono" project
30 May 2023
Parma, 30 May 2023 – What happens when beauty meets good food in the name of responsible agriculture, the protection of biodiversity and the health of the soil? This is the story told by Davines Group and Barilla, two Parma-based companies involved in the professional cosmetics and food sectors respectively, which have jointly created "Bello e Buono", a three-year project dedicated to regenerative agriculture. Its aim is to develop agricultural systems and practices that promote the "regeneration" of soils, from both an environmental and a social perspective.
The agreement stems from the need to take care of and pay more attention to agricultural areas, where the soil has in recent years lost its natural balance due to intensive cultivation and the irresponsible use of pesticides. To restore and enrich it with the organic matter lost over the years, Barilla and Davines have decided to focus on regenerative agriculture. At the Barilla and Davines offices a few kilometres from Parma, areas dedicated to the "Bello e Buono" project have been set up. They cover 10,000 m2, where the Agronomic Research teams at the two companies have started experimenting on cultivation in rotation of cereals and plants intended for good food, such as common wheat, durum wheat and chickpeas, and on the production of essences used by the cosmetic industry, such as lemon balm, calendula and lavender. The practice of rotation involves alternating crops on the same land year after year, following a precise scheme that allows the different crops to take advantage of each other. The initiative aims to demonstrate how soil quality, structure and fertility, water management and biodiversity are influenced and improved by the agricultural practices in use.
"Barilla has long promoted the transition process towards more sustainable farming systems, in order to reduce environmental impact and preserve biodiversity: regenerative agriculture is one of these", said Elena Bertè, Agronomy Research Manager at the Barilla Group. "Our approach is based on research, study and measurement, to lay a solid scientific foundation to improve the environment in which we live, via our supply chains and our products. The very term 'regenerative' expresses the concept of 'restoration' of the balance of the earth and the conservation of biodiversity; the transition to this cultivation system is a process that takes time and in which the involvement and leveraging of the role of the farmer will be fundamental and essential".
"60-70% of all European soils are defined as unhealthy or degraded due to unsuitable agricultural practices, pollution, urbanisation and the effects of climate change," noted Dario Fornara, Research Director at the Davines Group's European Regenerative Organic Centre (EROC). "The significant loss of organic matter and biodiversity in agricultural land fully reflects this degradation. The solution lies in the rediscovery of agricultural practices that favour (and do not prevent) the natural biogeochemical processes that take place in the soil ecosystem. Regenerative organic farming practices can foster the accumulation of organic carbon in soil, increase soil biological diversity and create agricultural ecosystems more resilient to climate change".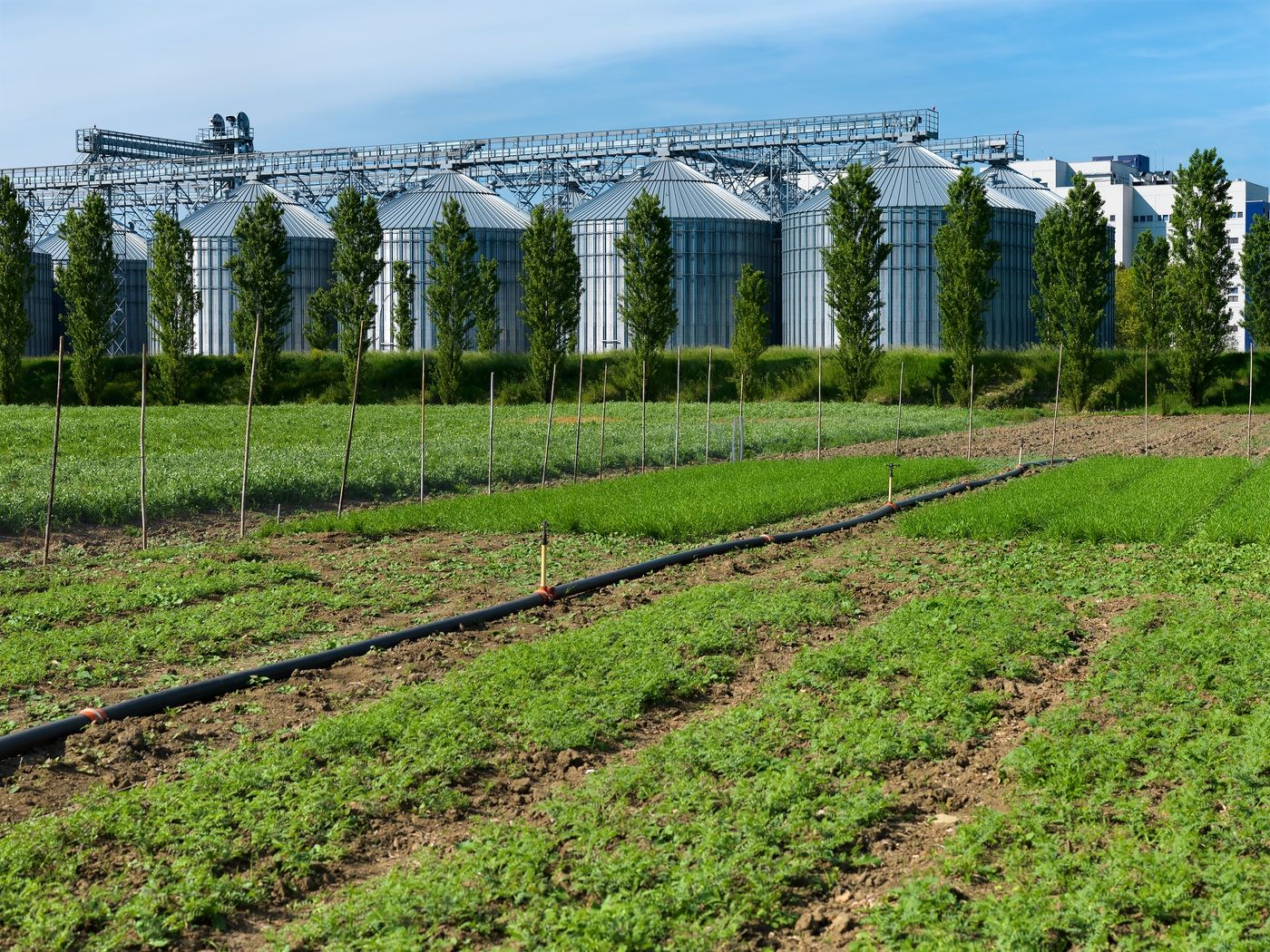 REGENERATIVE AGRICULTURE RESULTING IN GREATER SYNERGY BETWEEN THE WELL-BEING OF THE SOIL AND OF PEOPLE
As a result of the "Bello e Buono" programme, Barilla and Davines will be comparing sustainable agriculturetechniques with those of regenerative agriculture.
At a scientific level, the project aims to measure the impact of various agricultural practices on the increase of organic matter in the soil, the first indicator of its fertility and biodiversity, and will be evaluating the impact of the cultivation of crops along different supply chains on the economy of a farm. The agreement also highlights the strong synergy between the "regeneration" of the soil, by means of agricultural practices, and the "regeneration" of the people who benefit from the cosmetic aspect and from a healthier diet. Last but not least, another of the project's objectives is to disseminate regenerative practices in the cultivation of typical local crops. The empowerment of farmers, the dissemination of a universal culture and unanimous consensus on the practices to be adopted will be fundamental elements to speed up the process towards responsible land use and increase biodiversity.
BARILLA'S COMMITMENT TO SUSTAINABLE AND REGENERATIVE AGRICULTURE
Barilla has already begun to explore the potential of regenerative agriculture: its Wasa brand has launched a pilot project in conjunction with Indigo and Svensk Kolinlagring, which involves 12 farmers in Germany and Sweden and supports rye farmers in adopting "regenerative" techniques for the soil. In addition, the Parma-based company has also been involved for years in projects dedicated to sustainable agriculture, which in 2021 achieved major goals: 70% of strategic raw materials (durum wheat, common wheat, rye, tomato, basil, cocoa and vegetable oils) are purchased responsibly, with growth of 11% after an increase of 19% in 2020, which confirms that sustainable supply chains are also the most resilient. 10,000 companies are also involved in sustainable agriculture projects, which guarantee the quality of the raw materials Barilla purchases and enable farmers to plan their work with greater security. The three standards for the sustainable cultivation of durum wheat and common wheat (the Ten Commandments for Sustainable Cultivation of Quality Durum Wheat, Carta del Mulino and Harrys Charter) have been added to by the Carta del Basilico ('Basil Charter'), which guarantees social and environmental sustainability, resulting in an Italian and ISCC PLUS-certified supply chain of a key ingredient in Barilla ready-made sauces and pesto. Like basil, tomatoes are also grown near the manufacturing sites where possible, to minimise the time between product harvesting and processing. Support for local agriculture also affects pasta, in which Barilla is a world leader in sales. 90% of durum wheat, the key ingredient in all the Group's pasta brands, is purchased on the local market, and 47% via cultivation contracts.
DAVINES GROUP AND ITS NEW REGENERATIVE ORGANIC FARMING CENTRE
Davines Group has launched a strategic project with the Rodale Institute in the US, with the aim of creating the first regenerative organic farming centre in Italy and Europe, led by the cosmetics industry. The collaboration aims to promote research, education and dissemination activities, to demonstrate the multiple benefits of regenerative organic farming on soil health and on the quality of active organic ingredients extracted from plants. The Davines Group hopes to make a significant contribution to the ecological transition, by helping farmers to apply regenerative organic practices that have a positive impact: (i) on the biodiversity of agricultural ecosystems and their ability to provide important ecosystem services such as carbon fixation in soil and regulation of water and nutrients in agricultural land; (ii) on production chains, providing assistance to farmers who contribute to improving soil health; (iii) on human well-being, by creating bio-diverse agricultural landscapes with greater resilience to climate change and which can produce healthy food (the 'good') for the food industry but also high-quality active organic ingredients (the 'beautiful') for the cosmetics industry. The new international hub of education, research and dissemination has been named the "European Regenerative Organic Centre" (EROC), and is located near the Davines Village in Parma, covering an area of approximately 17 hectares.
REGENERATIVE ORGANIC FARMING: A DEFINITION
Regenerative organic farming encompasses a set of agronomic practices that foster and promote natural ecological processes and thus improve soil health and its ability to provide a range of ecosystem services, such as food production, carbon fixation and regulation of water and nutrients in agricultural soils. These regenerative practices include minimal soil disturbance, use of cover crops, crop rotations, use of organic fertilisers, and promoting biodiversity in agricultural ecosystems.
Latest Press Releases
26 June 2023

SUSTAINABILITY
2022 Sustainability Report Barilla: more sustainable supply chains together with 9,000 farms, commitment to renewable energy and 100% recyclable packaging, continued support for local communities
Sustainable supply chains, consistent reductions in emissions and water consumption, new investment of €1 billion and tangible support for communities
6 June 2023

BARILLA GROUP
Flooding, Barilla Group's support for Emilia-Romagna: 1 million euros to rebuild sports centres for children and young people in the Ravenna area
Barilla is funding reconstruction in Conselice and Sant'Agata sul Santerno, with a donation of 1 million euros to the Civil Defense Authority.
3 April 2023

BARILLA GROUP
Ilaria Lodigiani appointed new Chief Marketing Officer of Barilla Group
From April 3, 2023, Ilaria Lodigiani will be assuming the role of Chief Marketing Officer.