INNOVATION
Innovation: a fundamental ingredient of our recipe of goodness
13 June 2018
Defining innovation is a complex matter, involving economic, technological and social factors. In the case of businesses, it means introducing new production systems, techniques and methods to radically change (for the better) processes, products and services for customers and consumers. Simultaneously making sure that innovation, in any form, brings real, measurable benefits.
And this is exactly what innovating means to Barilla. In other words, the full achievement of its mission Good for You, Good for the Planet, through the adoption of new technologies, raw materials and processes to offer consumers products with more and more natural goodness while protecting the environment.
To take one example: by working to improve techniques and raw materials, since 2010 the company has launched a real health revolution, improving the nutritional values of no fewer than 180 bakery products.
The result? Almost 3 thousand tons less fats and about 1,300 less salts with the addition of much more fiber, -2.5% total fats in the snacks category and an up to 59% reduction in saturated fat use in the same category. All measurable improvements which genuinely contribute to consumers' nutritional wellbeing.
This responsible approach to innovation is a daily challenge, requiring businesses like Barilla to be committed, determined and far-sighted. Committed, in supporting all the phases involved in product innovation; determined, in maintaining a strong focus on nutritional improvement, year in, year out. And, not least, far-sighted, for unflagging investment in comprehensive R&D.
HEALTHY, INNOVATIVE 3D PRINTED PASTA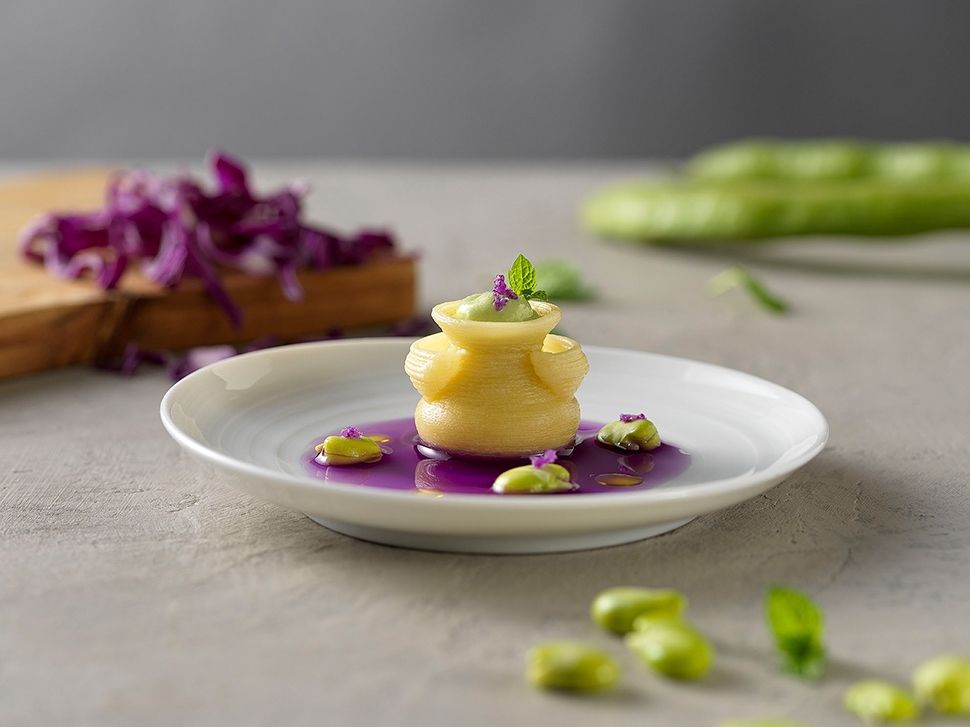 Far-sightedness is what it takes to view Barilla's leadership of the global pasta production market, with output of no less than 1 million tons every year, not as the achievement of the mission but rather as a motivation for always offering consumers the best. This is the thinking behind continuous research into healthier raw materials and more ethical processes, which yield new forms of whole meal, gluten-free and organic pasta. Not forgetting the traditional durum wheat pasta, an evergreen of larders the world over: Barilla never stops perfecting it, in search of the very highest quality.
The search for state-of-the-art solutions drives the in-depth study of the potentials and possible uses of the very latest technologies, which led Barilla to present the world's first prototype for the 3D printing of pasta in 2016. Although the industrial production of this new device is still a long way off, the company never stops exploring and launching one-off projects. For example, the BluRhapsody project for high-end restaurants and catering services: chefs are offered unique, 3D printed pasta shapes for use to create original dishes, always with choice raw materials.

Not to mention Smart Pasta, a contest run together with top design and open innovation platform Desall, which in 2017 presented awards to the innovative ideas from the national and international community of designers, architects, engineers and creative talents, asked to come up with new pasta shapes for development using the 3D technology.


GOOD FOR YOU: THE INNOVATIVE MOONCAKE PAN DI STELLE AND PANE + CIOCCOLATO SNACKS
Determination, on the other hand, is behind the creation of the innovative Mulino Bianco Mooncake Pan di Stelle & Pane + cioccolato snacks.
In the case of Mooncake, for which Barilla was inspired by a traditional home-made Japanese pastry, it took 10 years of research and the new atmospheric pressure dual steam cooking process to provide consumers with the perfect snack in terms of flavor, calories and nutritional values. And in this case the innovation of tradition even extended to the image: on Mooncakes, the brand's iconic star decoration is applied with a 3D printer.
The same aims were achieved with Pane + cioccolato. It took a 2-year gestation period of recipe development, production line adaptation and tests and start-up to combine the characteristics of bread and chocolate with the very best results.

GOOD FOR THE PLANET: ENVIRONMENTAL PROTECTION FIRST AND FOREMOST

Last but not least, it takes all three – commitment, determination and far-sightedness – to accept the ethical and social responsibility for helping to protect the environment through innovation in technology, tools and processes. Barilla pursues this mission comprehensively, by actively working, for example, on the entire pasta production chain: it promotes sustainable growing methods and the optimization of farming techniques, and has been developing new, more sustainable, strictly GMO-free strains of durum wheat for more than 25 years.
Above all, it works to significantly reduce the environmental impact of its production plants, once again with real, measurable benefits: in seven years, the Cremona production site alone has reduced CO₂ emissions by 10% and water consumption by 36%.
For Barilla, basically, innovating means never settling for second best: because Good for You, Good for you, good for the Planet is the most important mission of all.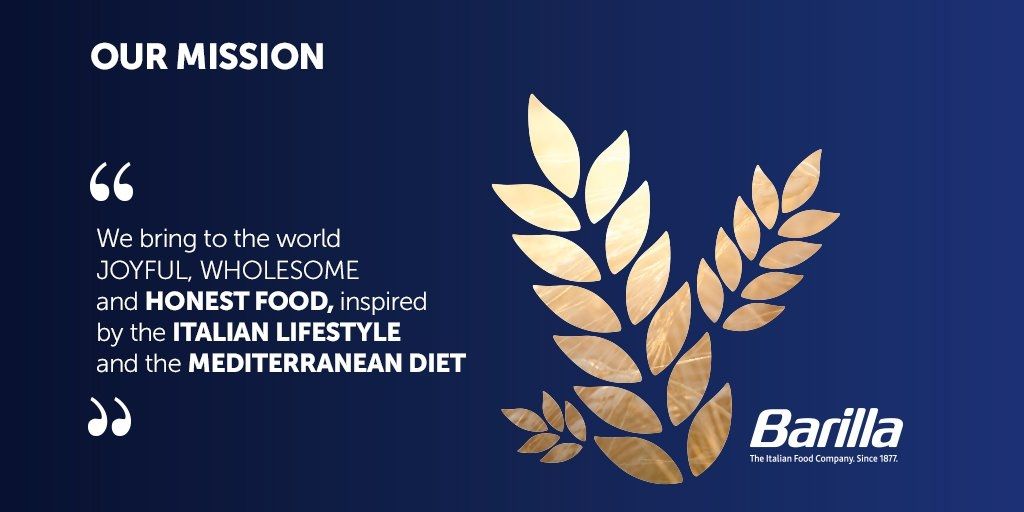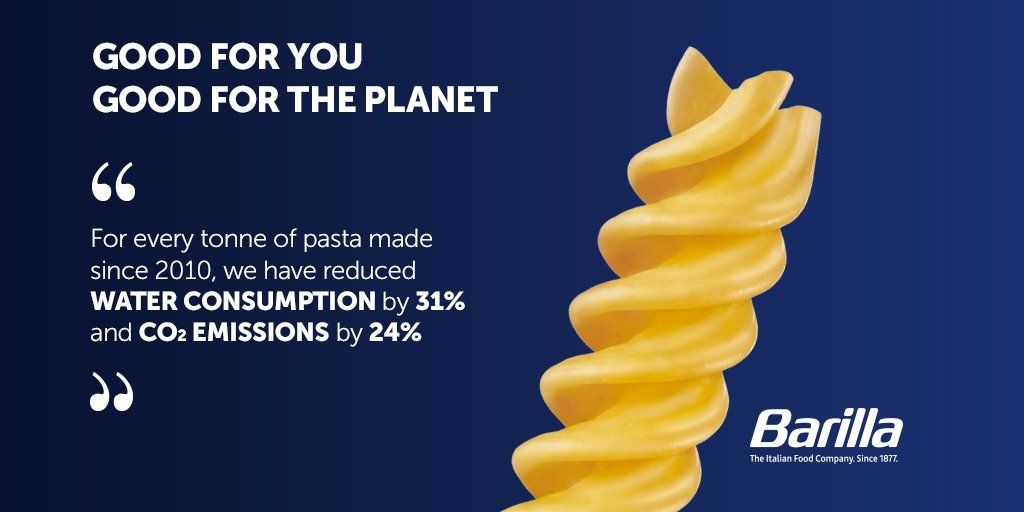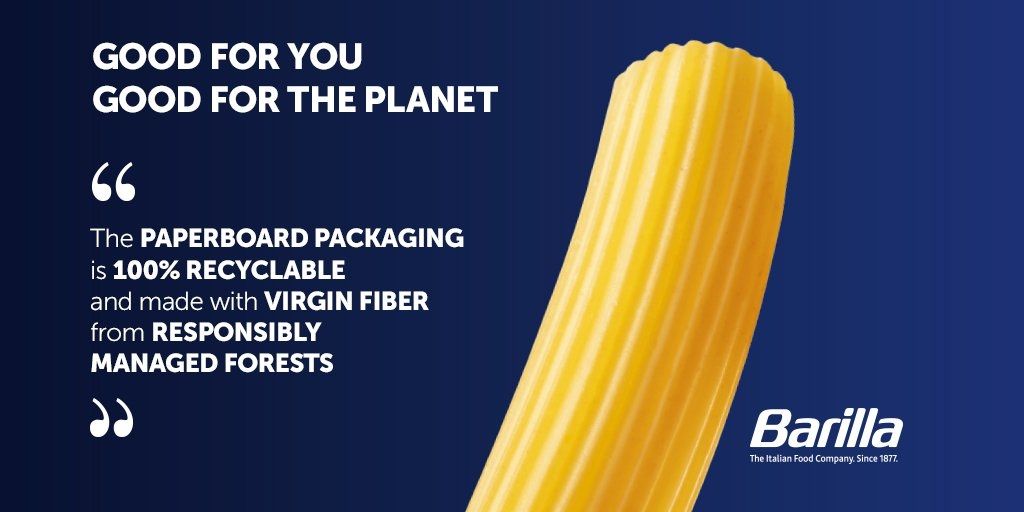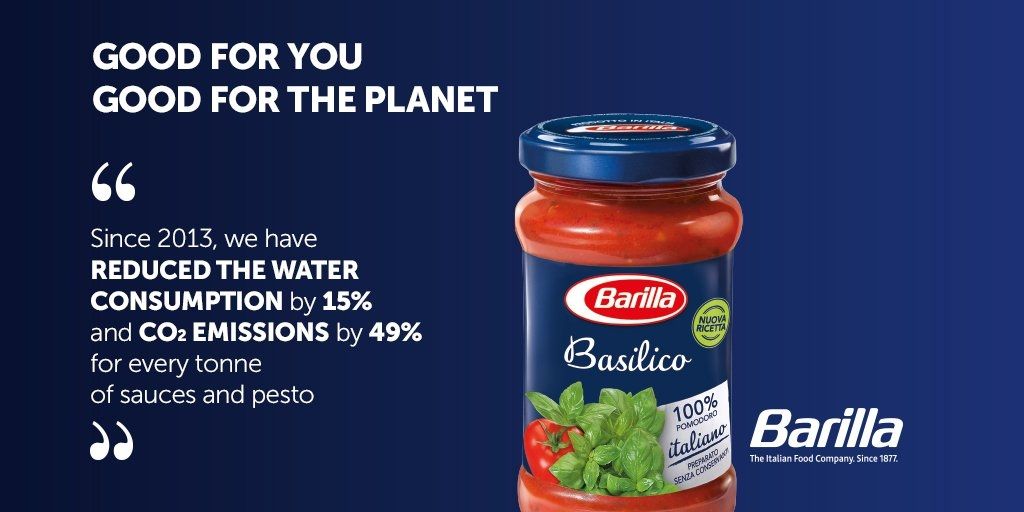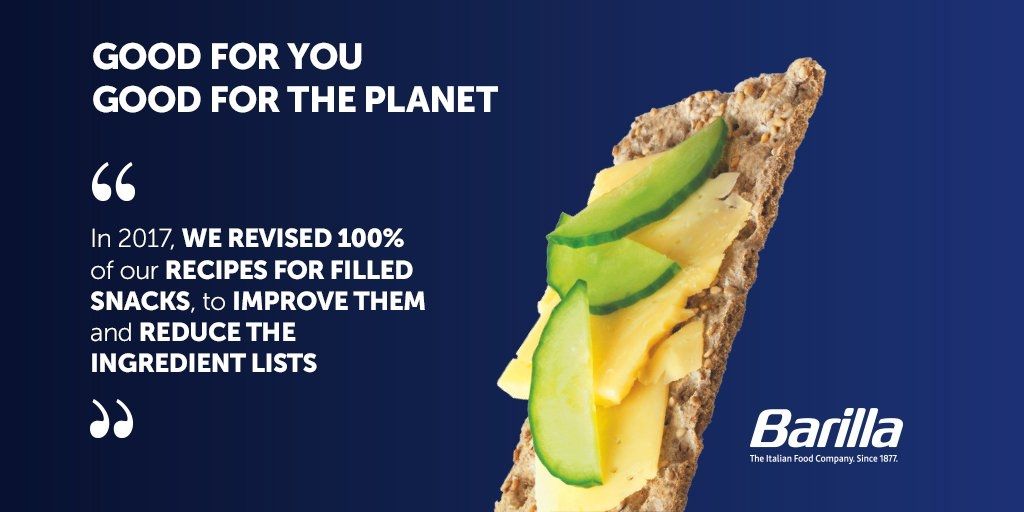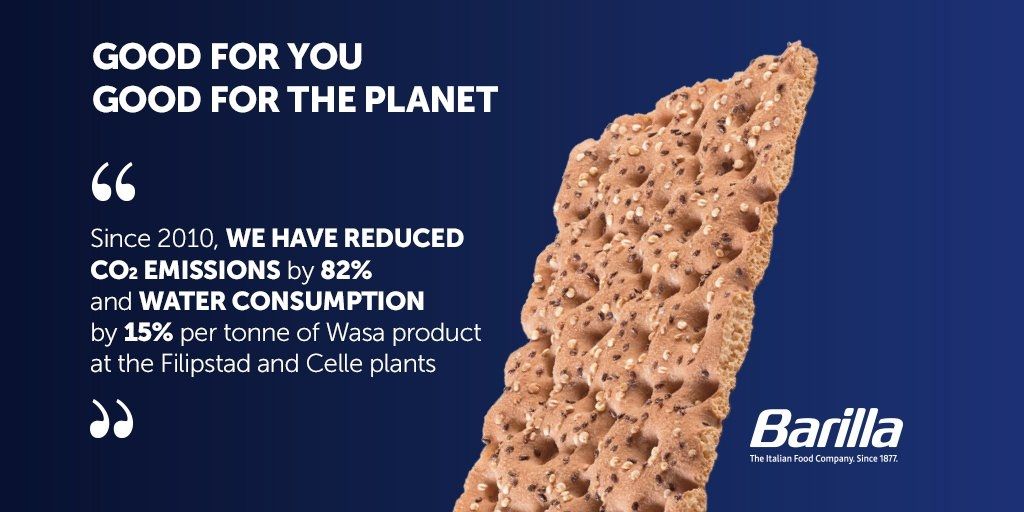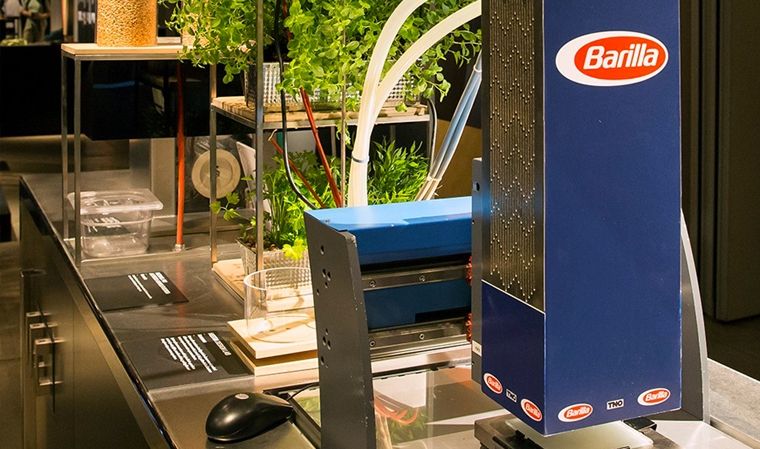 Related Stories
Discover what's cooking in our world
INNOVATION
Barilla sauces and pesto: when tradition and innovation meet
Barilla sauces and pesto: when tradition and innovation meet
INNOVATION
Quality raw materials, innovation and passion: our recipe to nurture the future
Quality raw materials, innovation and passion: our recipe to nurture the future
INNOVATION
Blu1877: the future of food is now
Blu1877: the future of food is now
INNOVATION
Catelli, a Canadian staple for 150 years
Catelli, a Canadian staple for 150 years
Show all Innovation stories