Let's make history together
Join our team to build the future of the Company, together.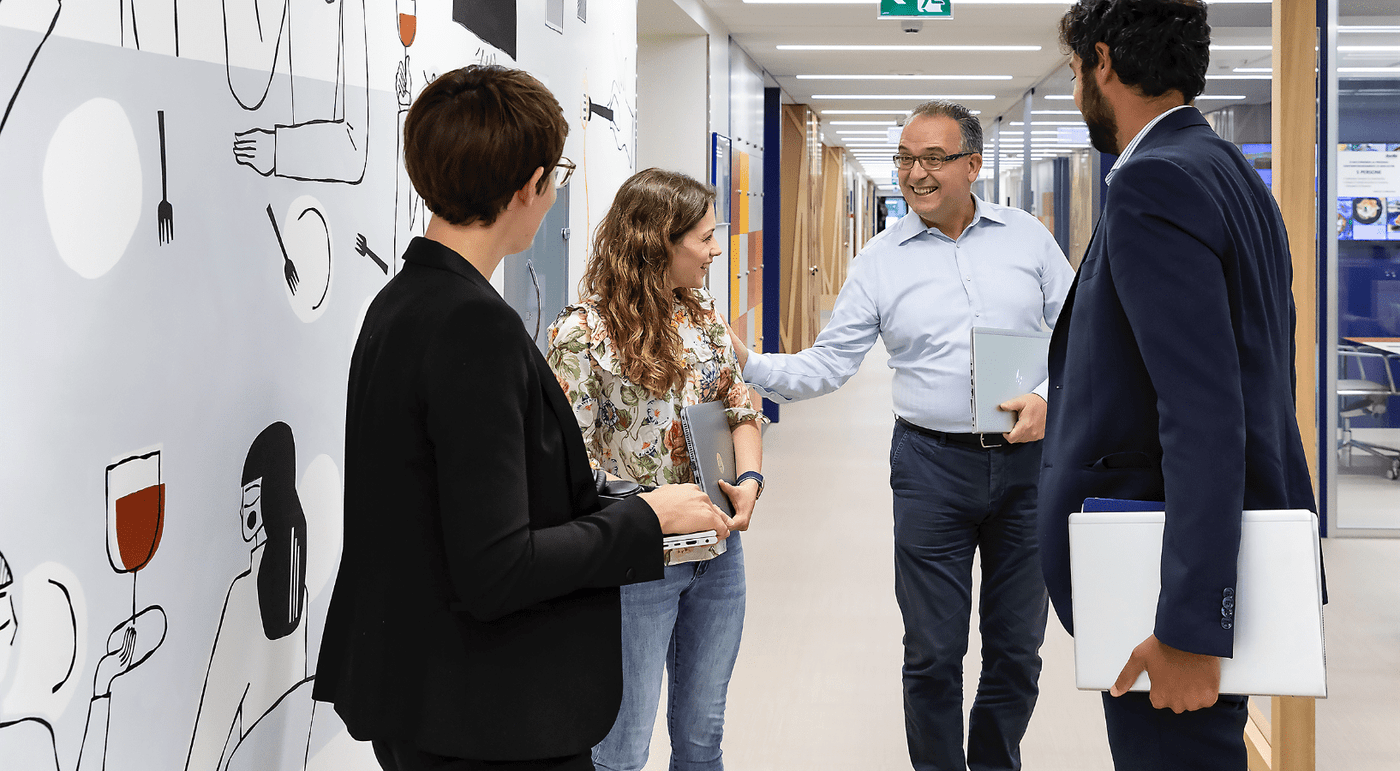 What makes us unique
Barilla is more than a global food Company, it is a family. We are a unique and diverse combination of individuals inspired by an Italian spirit and heritage, driven by passion for good and joyful food, innovation and commitment to improve the food system. We are here to leave a positive (and delicious!) mark on the world. We can do so because we are family-owned, so we don't put short-term profits ahead of our mission, our commitment to sustainability and our values.
purpose
We have only one way of doing business: caring for people and the planet
Making food that is good for people and the planet is the purpose that everyday drives us. At Barilla you are empowered to live and work responsibly. By joining our community you will have the opportunity to have a meaningful job taking part of our long lasting journey of promoting wholesome and joyful food, reduce our impact on the planet and foster an open and caring dialogue in the communities in which we operate.
Discover more about our Purpose
The best ingredients of our recipes? Our values
The values in which we believe characterize our behaviors and inspire our people. As a member of the Barilla community you can expect to be welcomed, included and supported while challenged to grow, learn, achieve and drive our future forward.
Passion
Putting heart and soul into the excellence of our products
Courage
Overcoming challenges to move forward
Curiosity
Listening humbly to find innovative solutions
Trust
Working together towards a common future
Integrity
Being transparent in respect to people and the planet
Discover more about our Values
We believe in the power of diversity
Barilla is a family of over 8,000 unique individuals that bring their authentic self to work. We are valued for our diversity of thought, gender, personality, sexual orientation; for our uniqueness that contributes to our shared success. Open communication practices, global collaboration and teamwork, are a few practices that we have adopted to foster a welcoming, inclusive and friendly environment where all of us enjoy acceptance and understanding. At Barilla you are invited to be your authentic self, develop your passion and put it to work!
Discover more on Diversity and Inclusion in Barilla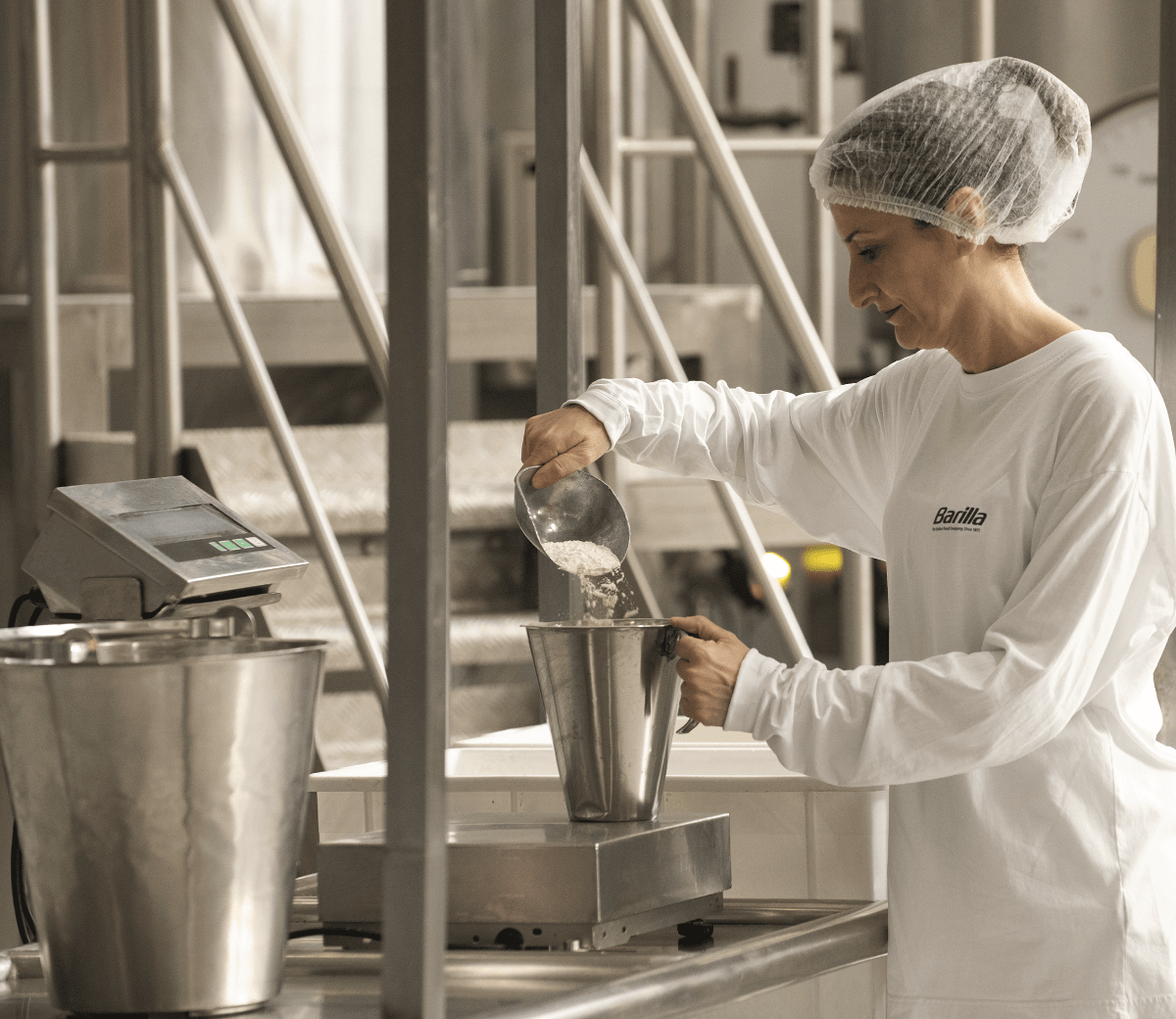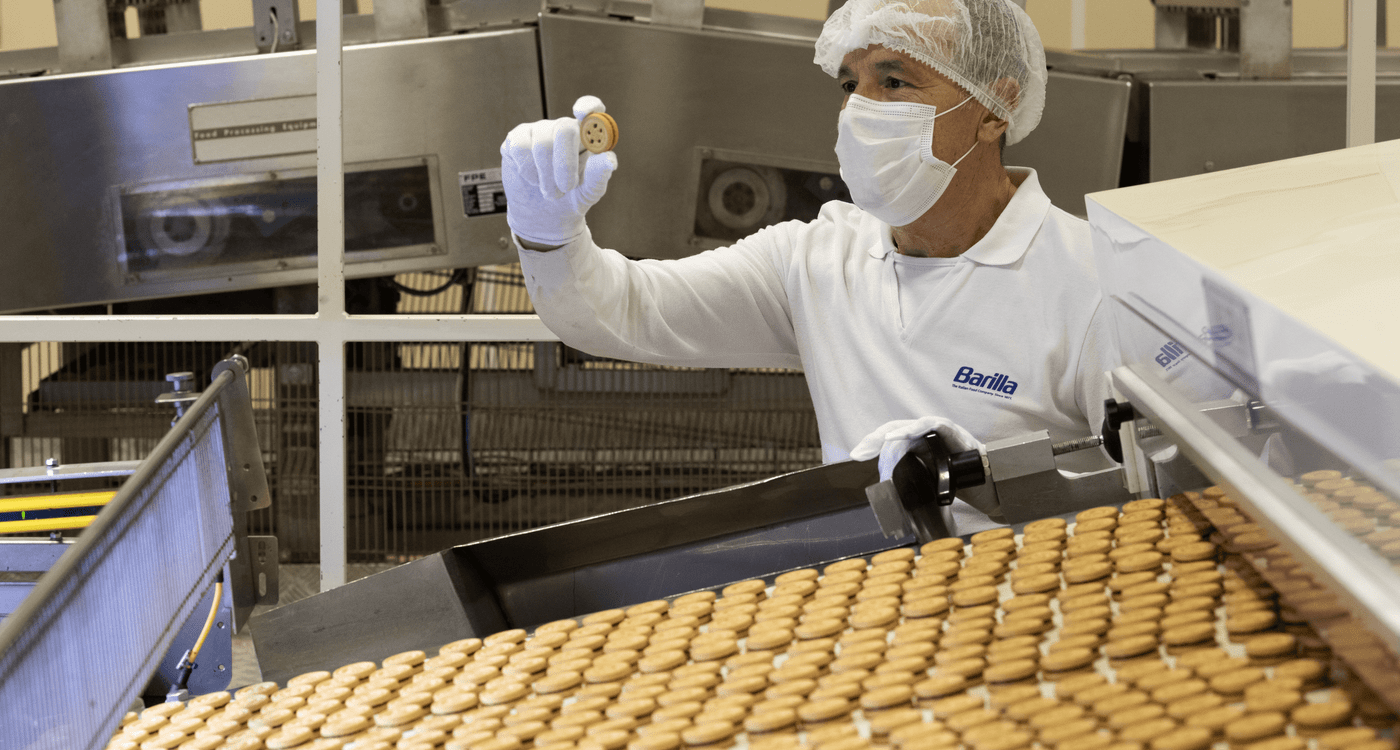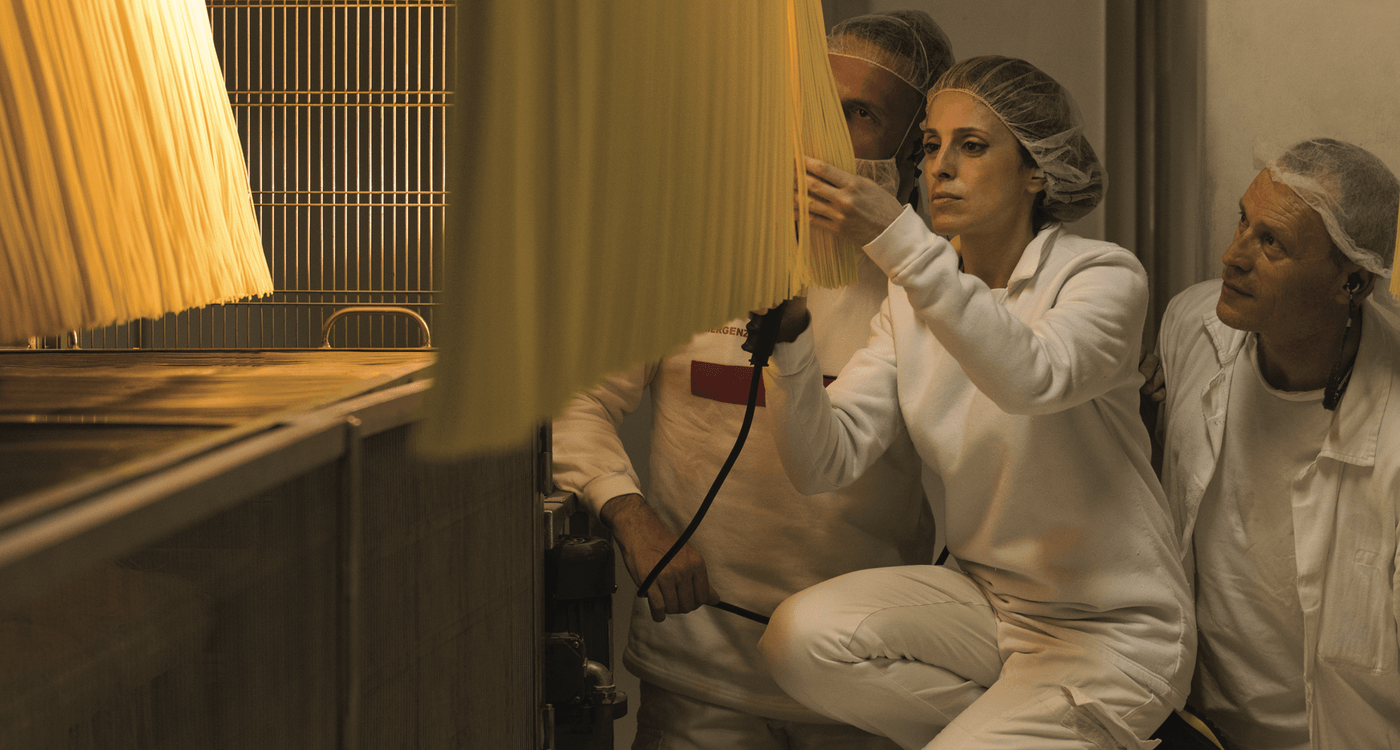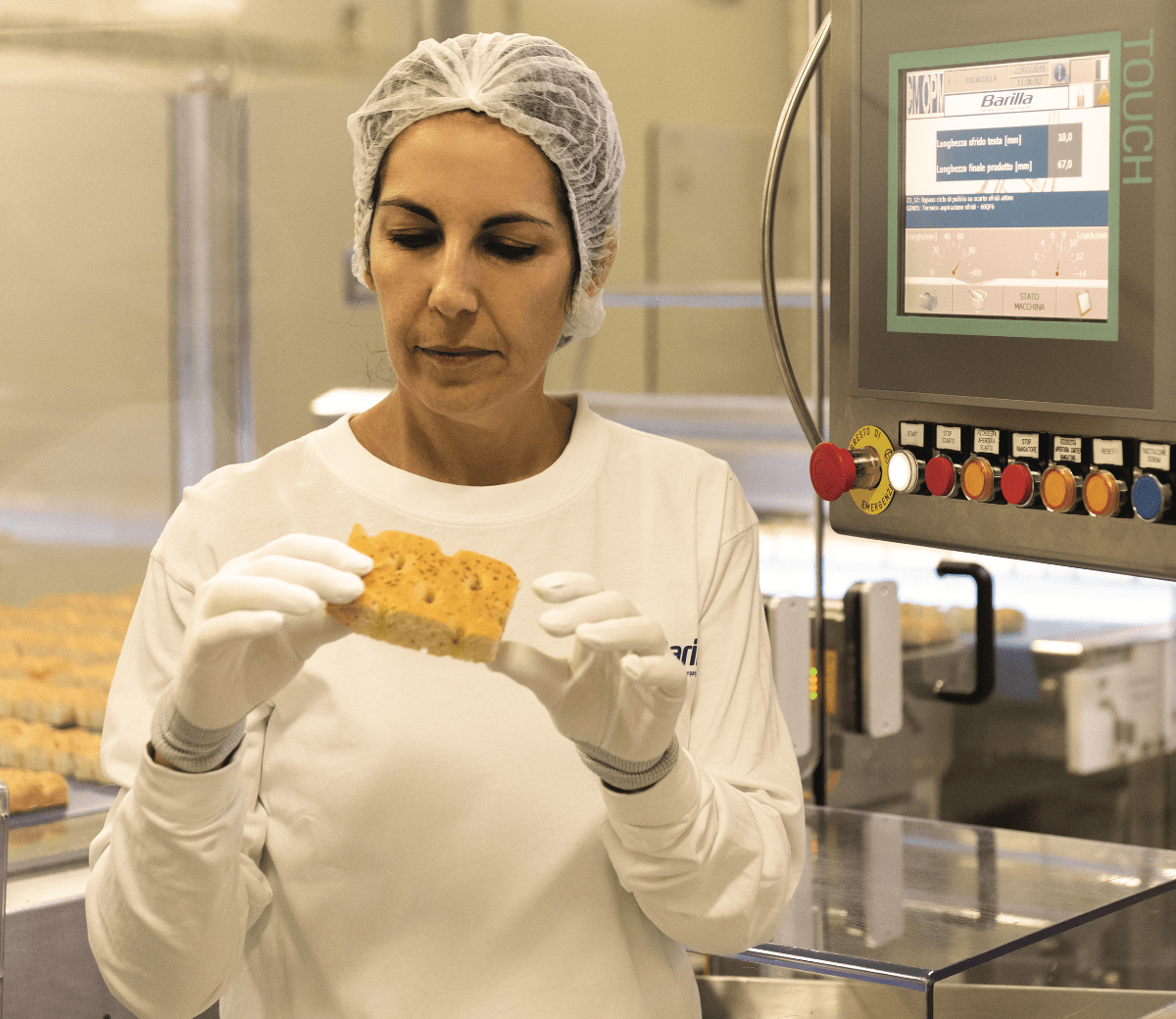 Grow with us!
We commit in providing processes, systems and programs that support our people in excelling in their work and growing both personally and professionally.
Learning & Development
Learning & Development opportunities are available to all Barilla Group people, at both local and global level. We want to make sure that you are able to continuously improve, learn and express your potential. We offer a variety of learning opportunities and formats, because learning happens through experience, interaction and training.
Career Growth
We want to be "A Great Place to Grow ", offering a variety of career development opportunities for our people, by:
• giving our people the chance to build their own career path thanks to the internal job posting process
• identifying and developing the future leaders of the company, through a meticulous talent management process. We run annual mapping sessions of our population, based on performance and potential indicators to identify the talents that will grow to succeed the Leadership Team of Barilla Group, and we follow their career development until the end goal.
• mapping the development areas of each people and constructing individual development plans together, to help them advance in their career internally.
• providing clear career paths, growth opportunities and career path transparency. We want our people to understand their unique options to grow inside the organization across the invisible borders of function, geography and hierarchy, and be incentivised and share ownership of their career development.
Rewards
Barilla's Total Rewards scheme is based on the belief that your contribution has to be recognized and rewarded accordingly. We make sure that you get rewarded for the skills and experience that you bring, but also for your individual performance and drive.
There are plenty components comprising the Total Rewards scheme, tangible and intangible. The main ones include:
• Salary and wages: they are tied to your skills and experience. Subsequent increases are based on your performance, value and contribution.
• Variable Pay: they mainly include short term incentives and commissions and are the compensation for meeting your goals.
• Benefits: they can be monetary or not monetary and include paid time off, insurance programs, pension schemes, flexible working arrangements, meal plans, company car, etc.
Smartworking
Smartworking means giving our people the flexibility in how they work. People have more say in their working environment and have the ability determine their working patterns according to their personal circumstances and business needs.
Smartworking is based on three integrated pillars:
1. Technology, the most advanced tools enabling advanced mobility and virtual collaboration transforming our work to become more efficient and faster.
2. Workspace designed around activities, not around individuals, fostering interaction, flexibility and wellbeing. We live in an environment that facilitates an open approach in which everyone can interact best with others.
3. New Practices and Behaviours allowing employees to work towards a higher performance in a more flexible way, in accordance with the business needs.
We tested the real benefits of SW not only as an opportunity but also as a key lever to boost our competitiveness.
Born in Italy, growing internationally
Find out where we are in the world.
Job Opportunities
What are you waiting for? Join us!
Discover all job opportunities