Baking delicious crispbread while stepping up for the planet
In order to create the most delicious recipes, we need the simplest ingredients.
few, simple ingredients give our products the richest taste combined with caring for the planet. We believe that real change starts with a real crunch of our Swedish crispbread.
The benefits of rye
We show our care for people's wellbeing by promoting healthy lifestyles and nutritious products. That's why our main raw material is rye, a cereal rich in dietary fiber and with high mineral content, and why we're constantly researching its remarkable nutritional and health benefits.

We believe that this healthy lifestyle should be for everyone and everything, strengthening our commitment to work towards a better planet, by improving the sustainability of our production processes, reducing and offsetting remaining CO2eq emissions.
Discover our Nordic Rye Forum
Discover more
See our products
Discover more
Our commitment
Discover more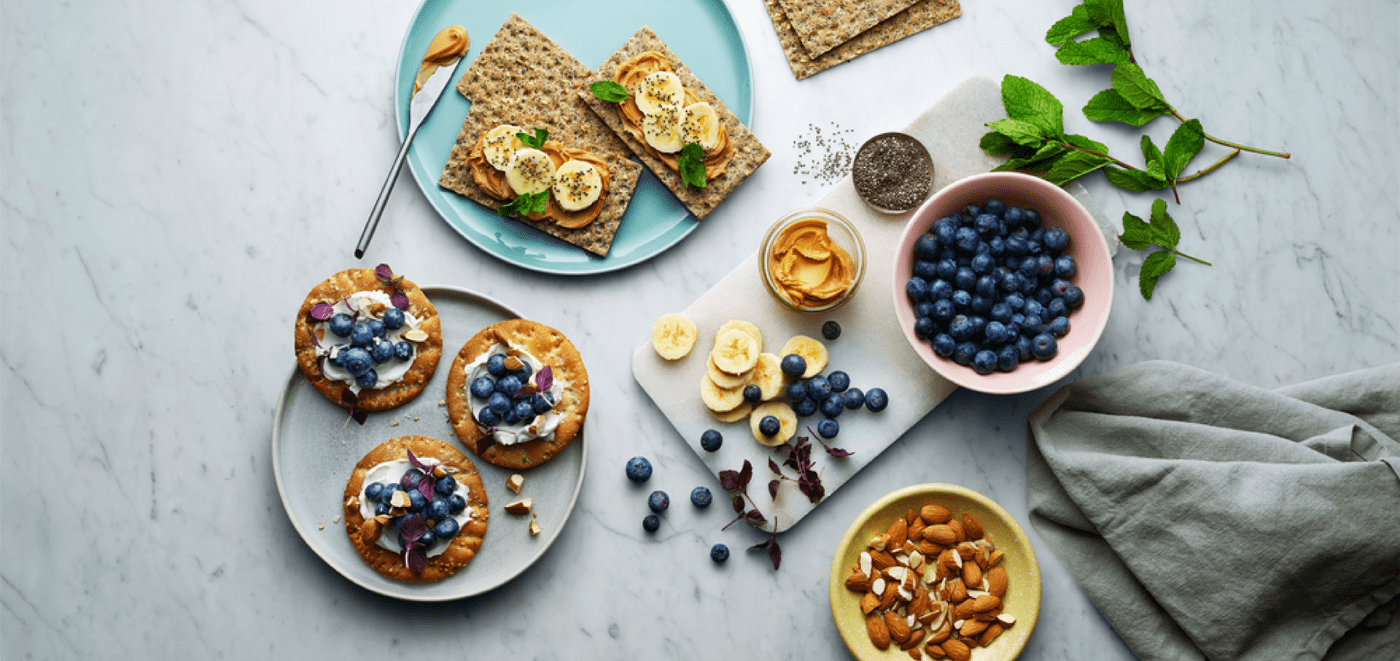 Our journey
Our story started more than 100 years ago in Sweden.
Since the beginning, the products we have made have been deeply connected to the unique landscape that surrounds us and the simple ingredients it gives us.Total compensation of CO2eq emissions is only the first steps in our journey.
We're always on the lookout for ways to reduce our footprint on the planet.
Visit wasa.com

We are a 100% CO2eq compensated brand
Our strategy is simple: we buy 100% renewable energy, we follow energy-saving programmes in our sites, and we measure every remaining tonne of CO2eq we produce. We are working continuously on different CO2eq reduction projects centered on rye and supporting initiatives around the world, like rainforest protection and renewable energy generation.
Discover more
Our work continues
We have implemented energy-saving programmes in our plants and have achieved 100% recyclability of packaging. Additionally, we have developed lower-impact logistics projects, for example by using rail rather than road transport, when possible. But we are not done yet. To continue to reduce our footprint on the environment we are looking into the raw materials that is causing over half of our emissions. Rye is our most commonly used raw material and 2021 we have started 2 projects to reduce the carbon footprint of rye cultivation and even investigate the possibility to sequester carbon back into the soil through regenerative farming techniques.
Our CO₂ reduction projects
Discover more
Regenerating our land
Discover more
Barilla
Making pasta that is good for people and the planet.
Wasa
Baking delicious crispbread while stepping up for the planet.
Mulino Bianco
Making tasty bakery with soft wheat from sustainable farming in more than 100 products.
Pan di Stelle
Making baked goods with a magic ingredient: a dream cocoa.
GranCereale
An Italian brand rooted in nature and committed to baking the perfect cereal-based products.
Harrys
Making soft bread using only French wheat from a responsible supply chain.