Making soft bread with local and more responsible commitments in France
Harrys is a French baker since 1970, born in Châteauroux. Harrys brings joy in people's everyday life, through the most delicious products, made in the simplest way, thanks to more responsible choices in the supply chain that also benefit the local communities.
Soft and more responsible
Since 2006, we started a journey to enhance the quality of our products and make them more nutritionally balanced, with a continuous effort to improve and simplify our recipes. One particularly significant project was the progressive substitution of palm oil across the entire product portfolio, which began in 2015 and was completed in 2016.
"Moelleux & Responsable" wheat chain
In 2017, we launched "Moelleux & Responsable" wheat chain, Harrys Charte of engagements to make products that are "soft and responsible", and we fully reformulated the recipes of our entire brioches portfolio to have a better nutritional profile, no artificial colorants and use only cage-free eggs. In addition, 100% of Harrys products are made with 100% French flour.

In 2018, we launched our first range of organic bread without additives and our first bread range without added sugar, and in 2019 the first range of minicakes and brioches with no additives.
Moelleux & Responsable
Discover more (FR)
50 years of Harrys
Discover more
Our way to improve sustainability
The ambitions of our industrial activity is to pursue the long-term sustainability through a fair fundamental balance among the social, the environmental and the economic factors. From an environmental point of view, we daily improve the production processes in all five of our plants, and since 2009 we have reduced their impact in terms of CO2eq emissions by 22% and cut water consumption by 17%. What's more, we increased the percentage of recovered waste to 99,4% and since 2018 all our packaging are recyclable through to a partnership with Terracyle.


Our products are naturally French*
Our soft wheat is the undisputed star ingredient of our soft bread and brioches, it is essential for the quality of our flour and at the core of our inimitable softness. With the aim to develop more responsible practices, and in cooperation with all the actors of the chain (French millers, cooperatives and farmers), we created a responsible French wheat chain called "Moelleux & Responsable" (soft & responsible), which aims to support French farmers' activity, have a better remuneration for them and foster agricultural practices that are more respectful of the environment.

In 2020, 78% of our wheat millers' selection corresponding to over 86,250 tonnes, have been produced under Harrys' chart of responsibility, and we are already collaborating with over 563 farmers, 7 storage organization partners and 5 millers in France. Since this year, 2021, 100% of the wheat millers' selection is produced under a chart of responsibility.

* Our 5 French sites produce 90% of our soft breads and special breads.
Visit Harrys.fr (FR)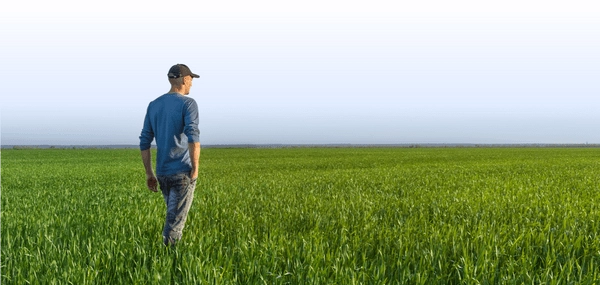 Barilla
Making pasta that is good for people and the planet.
Wasa
Baking delicious crispbread while stepping up for the planet.
Mulino Bianco
Making tasty bakery with soft wheat from sustainable farming in more than 100 products.
Pan di Stelle
Making baked goods with a magic ingredient: a dream cocoa.
GranCereale
An Italian brand rooted in nature and committed to baking the perfect cereal-based products.
Harrys
Making soft bread using only French wheat from a responsible supply chain.